Volvo Service Center in Sycamore, IL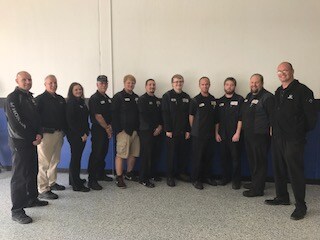 Schedule Volvo Service in Sycamore, IL
You wouldn't let just anyone drive your Volvo, so why would you let just anyone repair it? The Volvo-certified service experts at Brian Bemis Volvo Cars is the team you can trust with everything form quick Volvo oil changes and tire rotations to major Volvo repairs and more. Not every service center in town is trained to repair Volvo cars, meaning that you may get service that's sub-par. But when you visit our Volvo dealership in Sycamore, IL, you can always trust your car repairs will be done right and done fast!
Brian Bemis Volvo Cars offers new Volvo service specials to help make maintenance more affordable for all. You can schedule Volvo service online to reserve a time that's convenient for you, or swing by our Sycamore Volvo service center to speak with our technicians in person. Have any questions about Volvo repairs and maintenance? Contact Brian Bemis Volvo Cars for all the answers you need!
Volvo Services We Offer
When you come into Brian Bemis Volvo, you'll have access to our state-of-the-art repair and maintenance facility. We want to make sure that your Volvo is healthy and reliable, which is why we make every effort to ensure we are uniquely qualified to work on any request that comes to our door. Volvo services we provide include:
Oil changes
Tire rotations
Wheel alignment
Brake pad replacement
Fuel induction
Battery replacement
Beyond simple oil changes and repairs, we provide that extra special touch that will keep you coming back for all of your automotive needs. Some of the additional services we provide include:
Free vehicle software updates: Volvo is constantly improving the software for their vehicles. This means that your Volvo can potentially improve at every service visit. If your Volvo needs the latest software update, we'll make sure it happens free of charge.*
Full diagnostic health checks: How well is your Volvo doing on the inside? We will perform a full diagnostic readout of your vehicle's computers, focusing on safety systems and even include a battery test. You will have peace of mind knowing that your Volvo has a clean bill of health.
Personal service contacts: You'll have a personal service contact who will guide you and your vehicle through the entire service process. This person will be there to answer your questions and help make sure your service experience is everything you want it to be.
Complimentary car washes: It's always nice to step into a freshly cleaned car. Each time you service your Volvo with us, we'll wash it and have it looking good when you drive away.
(*Software's needed as a part of a repair or during component replacement are not included.)
Schedule Service Online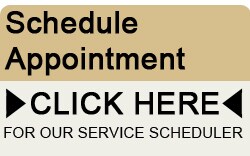 We know how easy is can be to put off scheduling your next service appointment. That's why we've made the process easier than ever with our online tool. To get started, fill out the form with a few details about your vehicle and desired appointment times, hit submit, and one of our technicians will reach out to you.
Great Offers Every Month
Would you like to save even more on our already inexpensive services? Then we have great news! At Brian Bemis Volvo, we also have several coupons and specials available for you to look through. Be sure to check back here regularly, as our deals are updated monthly to reflect some of the best the industry has to offer.
Talk to a Service Specialist
Do you live in the nearby areas of DeKalb, St. Charles, or Rockford, IL? At Brian Bemis Volvo, we are more than happy to accept customers from our sister cities and provide them with the impeccable service expected from one of the most highly acclaimed dealerships in the area.
If you have additional questions for the team of technicians at our Sycamore, IL Volvo dealership, don't hesitate to contact us using our online form. If you'd like to speak with one of our product experts directly, you can do so any time during our posted business hours by calling 877-659-2976.
Ask Service Advisor about adding6 months Roadside assistance and tire road hazard for $24.99 ($19.99 withmaintenance service)
Your privacy is important to us.
Brian Bemis Volvo takes your privacy seriously and does not rent or sell your personal information to third parties without your consent. Read our privacy policy.