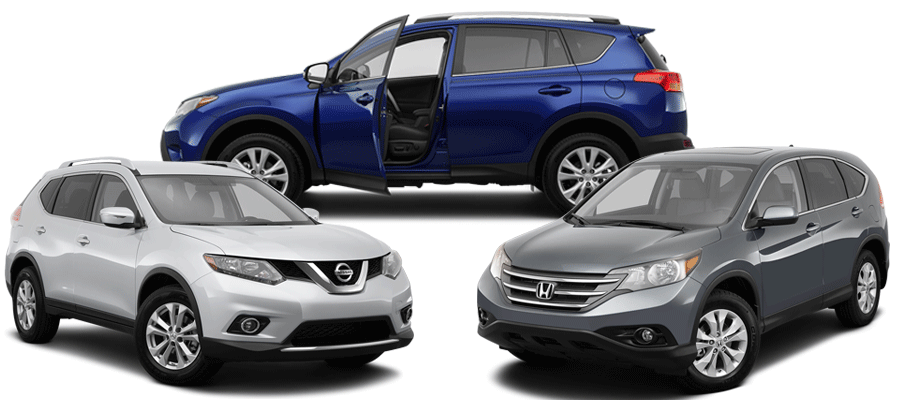 Used SUVs for Sale in Sycamore, IL
If you've ever had to shop for a pre-owned SUV or crossover before, you already know what you're up against. Driving from lot to lot can cost you considerable time, and when you arrive, you may find the offerings at each dealership to be slim and underwhelming. Dealing with pushy sales reps and high prices adds undue stress to the search.
At Volvo Cars of Sycamore, we take the hassle and dissatisfaction out of the SUV-shopping process with our expert customer service and reasonable pricing. When you come to our dealership , you'll find a diverse selection of well-known SUVs by respected manufacturers. Our friendly team of automotive professionals can help you pick out an SUV that's perfect for whatever your needs or preferences are.
Sycamore Used SUV Dealership
As you walk through our lot, you may see family-friendly sport utility vehicles from renowned brands. You can expect SUVs that are built to transport family and friends, haul groceries or the kids' sports equipment, and tow, all coming with their own special capabilities and features. With our ever-changing all-star lineup, we're certain that you will be pleased with the SUV you drive off with.
You're welcome to browse our pre-owned inventory  online whenever you want. If you have a certain kind of SUV in mind, you can use our handy filter options to narrow your search and bring up only crossover or SUV that suit your interests. You can search by year, make, trim, body style, and more.
Our vehicles tend to sell quickly, and we're constantly rotating pre-owned SUVs on and off the lot. Since our models cycle out so often, we have to update our inventory frequently. If you don't see an SUV you like in our lineup today check back again soon to see what we've just added. You can also call us  to ask our staff about new or upcoming arrivals.
Your Used SUV is Here at Volvo Cars of Sycamore
If you're in the market for a reliable pre-owned SUV around Sycamore or DeKalb, we invite you to visit us at Volvo Cars of Sycamore. Our team members will be here to go through your checklist and help you determine the right model for a price that works with your budget. While you're speaking with us, we can also talk about a convenient financing plan .